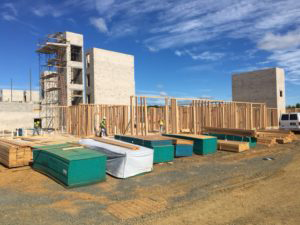 Pike's construction services are an extension of the founders' philosophy of careful planning and support of each project, hands-on managed by one of the principals of the company. We believe real savings can be achieved in the planning and design phases as well as efficient execution with early participation and input from the contractor. Those services breakdown into the following two categories:
Preconstruction
Our preconstruction services are provided at the beginning of a project before the completion of design. We typically work as an integral partner of the development team providing cost, scheduling and constructability information as the design is developed saving considerable time and money. Over 90% of our business has resulted in negotiated contracts with owners on this basis.
Preconstruction services include:
Estimating at all stages of design
Logistics Planning
Design Review
MEP Analysis
Constructability Review
Value Engineering Analysis
Scheduling
Bid Preparation
Construction
We utilize the knowledge gained during preconstruction as the basis to proceed in the most efficient manner for executing project on behalf of the owner. Our diligent control and review is why Pike has achieved the track record of completing 100% of its projects on-time and under-budget throughout its 59 year history.
Construction Documentation Coordination and Review
MEP Supervision and Coordination
Permitting, Bonding and Insurance
Construction Site Supervision